Click each location for info on Attendee
2022 Exhibitor Layout
Exhibitor List
#100 Purvis Industries
#200 Vector Solutions
#208 SKC Inc.
#209 Connect Work Tool
#300 OK Dept. of Mines
#302 OK Mines Training Inst.
#308 All State Fire Equipment
#309 Fortified Safety Consulting
#209 - Connect Work Tool
Connect Work Tools, located in Superior, WI and Cleburne, TX, is a division of Exodus Global (formerly Exodus Machines), a privately owned company. Founded in 2015, Connect Work Tools offers premium attachments – hydraulic breakers, compactors, rotating grapples, and pulverizers for the construction, demolition, recycling, and mining industries. Additionally, Connect Work Tools offers rebuild services and reconditioned equipment. With world-class product support, manufacturing and warehouse spaces, parts inventory on both sites, Connect Work Tools offers quality products and outstanding customer support.
All State Fire Equipment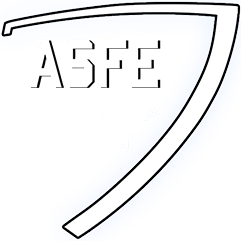 All State Fire Equipment provides the sales and service of fire suppression and air quality systems for off-road heavy equipment. Our quality, American made products along with our MSHA certified, trained technicians can reduce exposure and costs, protecting your most valuable assets. Some of our partners include AFEX, Amerex, Ansul, Enforcer, and Sy-Klone.
www.asfefleetsolutions.com
1-844-455-5777
SKC Inc.
SKC sampling solutions and expertise support your critical mission to protect worker health and safety. Our science has served occupational health and safety professionals for over 55 years. That science produces best-in-class sample pumps, media, passive and size-selective samplers, noise instruments, and technical support. SCIENCE. SERVING PEOPLE.
Website: www.skcinc.com
Email: skcorder@skcinc.com
Phone: 800-752-8472
OK Dept. of Mines

The mission of the Oklahoma Department of Mines (ODM) is to protect the environment of the state, to protect the health and safety of the miners and to protect the life, health, and property of the citizens who are affected through enforcement of the state mining and reclamation laws.
2915 N. Classen Blvd.
Suite 213
Oklahoma City, Oklahoma 73106
Phone:  (405) 427-3859
OK Mines Training Inst.
he Oklahoma Miner Training Institute (OMTI) is operated under the direction of the Oklahoma Mining Commission. OMTI, located at Eastern Oklahoma State College in Wilburton, provides training in all aspects of mine safety and health. Regularly scheduled classes are provided at the school and at specific locations in each quadrant of Oklahoma to minimize the inconvenience to both miners and operators. Interactive online (Zoom) classes are also available every month. Training provided by OMTI is free of charge to the mining companies who hold permits in Oklahoma.  OMTI will provide training at mine sites throughout the state, if requested. There will be a minimal fee charged for private classes requested at a mine site.
https://mines.ok.gov/oklahoma-miners-training-institute-omti
Fortified Safety Consulting
My company is based in Midlothian, TX, provides safety and health services for mining, construction, and manufacturing operations, as well as for contractors that work in these industries. We are currently the preferred safety consultant with a world leader in the Cement and building products industry. We currently travel to various parts of Texas, Oklahoma, Colorado, and Utah for work, but happily travel to other parts of the United States to assist operations in their Safety and Health needs.
2211 Dogwood Ct
Midlothian, Texas 76065
Phone : (682) 916-5457
web: https://www.fortifiedsafetyconsultant.com/
Vector Solutions
Vector Solutions is the leading provider of award-winning, intelligent SaaS solutions that help organizations and individuals operate at the highest level and prepare for more challenging workplaces and environments. Providing industry-focused solutions that connect content and technology, our unique product set includes employee and student training and learning management, continuing education (CE), compliance training, workforce scheduling, safety management, and more.
Our extensive online and mobile learning library features curated world-class content to meet the unique needs of our clients in the industrial, engineering, education, and public safety industries.
Reaching more than 34 thousand clients and 31 million users worldwide, our customers rely on us to help them prepare for the changes that come with new technologies, complex compliance regulations, and more challenging workplaces and environments.
Vector Solutions
4890 West Kennedy Blvd., Suite 300
Tampa, FL 33609
866-546-1212
www.vectorsolutions.com
Purvis Industries
Purvis Industries is the parent company of a multi-pronged service and solutions organization. While Purvis itself has traditionally been your premier industrial distributor, our CapCorp Division provides Conveyor Belt Installation and full service; Precision Industrial Services is our in-house Contractor, Foresight is our Automation and Controls Division, and KMEC is our Engineering Division. Together, these groups are equipped to help you with any type of project. Along with our key supplier for plant safety equipment and performance-based solutions provider for the mining industry, Benetech USA, we are equipped to help handle all of your safety needs.
10500 N Stemmons Fwy
Dallas, Texas 75220
United States
1-800-580-5588
www.purvisindustries.com