38th Annual Health & Safety Conference
April 6th- 9th, 2020

Bringing Miners Together
Industry, Labor, MSHA, Education, Contractors, & Exhibitors

Hilton Anatole Dallas Reserve your Hotel Rooms now!
Get the best rooms and rates early
In Attendance From MSHA 2019
Brett Barrick – Kendell Whitman – Mac Burriss – Nick Gutierrez – Richard Gates – Timothy Watkins – Wayne Palmer – Will O'Dell
Attention Coal Operators and Contractors
Training Certification Alert
South Central Joint Mine Health & Safety Conference
The South Central Joint Mine Health and Safety (SCJMHSC) Association, a non-profit 501(c)(3) Corporation, organized exclusively for each individual, engaged in the mining industry, may go home to their loved ones every day by promoting Health and Safety in the workplace through Networking, Training, Education, Cooperation with Federal and State Agencies and Fellowship inside and outside the MINING Community.
Exhibitor Booths Are Going Fast! Book Your 2020 Booth Now, Before They Are Gone!
Exhibitor Booths are now available for the 2020 South Central Joint Mine Safety and Health Conference. All booths sell each year. Ensure you get your booth now before they are gone. The 2020 South Central Mine Safety and Health Conference Draft Agenda will be posted at our website! Every attendee (approximately 450) of the conference is given a bag with conference materials. This is a great opportunity for your organization to connect with attendees.  If you would like to donate items for the conference bag please contact before 04/01/2020.
Door Prizes: During the conference door prizes items are given away. If you would like to donate an item please bring your item(s) to the conference registration desk during the conference. If you would like your organization recognized when the item is given away please attach a business card or note. This will allow us to know who provided the item. Donating items is a great way to get your  organization recognized and/or connect with potential customers during the conference.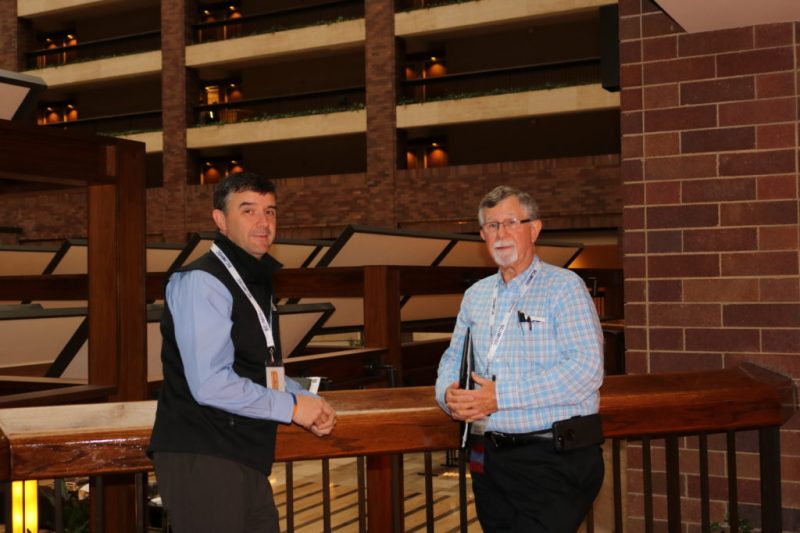 The South Central Joint Mine Health and Safety Conference was established in 1983 as a partnership between the US Department of Labor, Mine Safety and Health Administration (MSHA), State mine safety and health educational institutions and agencies, and the mining industry.
SCJMHSC Conference Sponsors
Who we are Vision & Values Black Mountain Sand delivers superior in-basin frac sand solutions to companies
Read More »
Who we are What we do Vision, Drive And A Big Heart Morton Salt is an American
Read More »
Who we are Services Industries: CEMEX is a global building materials company that provides high-quality products and
Read More »