2023 Exhibitor Layout
Exhibitor List
#1 Jazz Solutions / MSHA
#2 NIOSH Mining
#3 Two Eight Drilling & Blasting
#4 ISN Software Corporation
#5 Premier Industrial Services, LLC.
#6 Simformotion™ LLC
#7 EnviroTech Services, Inc.
#8 TASSCO
#9 OSHA
#13 The University of Texas at Austin - Health and Safety Training Center
#14 Connect Work Tools
# 15 SKC Inc
#16 Gellco Clothing & Shoes
#17 Fortified Safety Consulting & Training
#18 McCourt Equipment
#19 Wolf Creek Training
#20 KPA
#21 ASFE Fleet Solutions
#24 Oklahoma Miner Training Institute (OMTI)
#25 Oklahoma Department of Mines
Oklahoma Department of Mines
Agency Mission Statement:
The mission of the Oklahoma Department of Mines (ODM) is to protect the environment of the state, to protect the life, health and safety of the miners and to protect affected citizens and their property through enforcement of state mining and reclamation laws.
Oklahoma Department of Mines
www.mines.ok.gov
405/427-3859
2915 N. Classen Blvd., Suite 213
Oklahoma City, OK 73106
EnviroTech Services, Inc.

Founded in 1989, EnviroTech Services, Inc. has a rich history of developing superior road and surface solutions to manage all environments; both natural and man-made. We are proud to lead the industry in delivering innovative soil stabilization products, erosion and dust control, as well as anti-icing and deicing solutions. Today's top leaders in public works, property management, industrial, mining, and oil & gas depend on EnviroTech for surface solutions that are highly effective and environmentally sustainable, while also being cost conscious.
EnviroTech Services, Inc.
910 54th Avenue, Suite 230
Greeley, CO 80634
800.369.3878 or 970.346.3900
info@envirotechservices.com
Connect Work Tools
Connect Work Tools offers premium attachments, hydraulic breakers, compactors, rotating grapples, and pulverizers for the construction, demolition, recycling, and mining industries in the US and Canada. In 2021, we opened a dedicated facility in Cleburne, Texas that  warehouses our vast inventory of product and support parts, and a complete product rebuild center.   Connect Work Tools is a division of Exodus Global (formerly Exodus Machines), a company with a history of exceptional engineering, manufacturing, and support for all of the quality products we produce. Connect Work Tools is a manufacturing partner for OilQuickUSA. Our sales and support staff here at Connect Work Tools looks forward to providing your company with high-quality products and outstanding customer service and support. Products you can depend on from people you can trust!
115 Commerce Blvd
Cleburne, Texas 76033
920-23-TOOLS (920-238-6657)
Oklahoma Miner Training Institute (OMTI)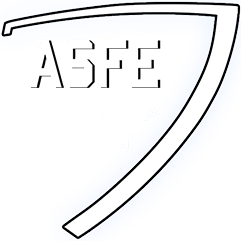 The Oklahoma Miner Training Institute (OMTI) is operated under the direction of the Oklahoma Mining Commission. OMTI provides training in all aspects of mine safety and health. Regularly scheduled classes are provided at the school and at specific locations in each quadrant of Oklahoma. Interactive online (Zoom) classes are also available every month. Training provided by OMTI is free of charge to the mining companies who hold permits in Oklahoma.
OMTI
Eastern Oklahoma State College
Baker Hall, Room 201
(918) 465-1872
Premier Industrial Services, LLC.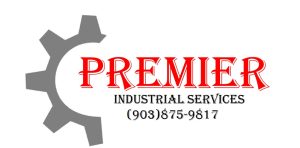 Premier Industrial Services is a Heavy Industrial Mechanical contractor company serving customers in Texas, Oklahoma, Indiana, Kentucky, Missouri and throughout the US. The strength of our company is found in our management team who have a combined 50 plus years' diverse experience in specialized backgrounds. It is this diversification that enables us to succeed in many areas of heavy industrial and construction services.
3750 S. US Hwy 287
P. O. Box 326
Corsicana, Texas 75151
Fortified Safety Consulting & Training
Fortified Safety Consulting specializes in helping businesses improve their safety performance in MSHA and OSHA industries. We offer in-person and online safety training, project safety management, workplace safety audits, CPR and first aid, respirator fit testing, fire extinguisher services and more!
616 Bellevue Dr
Cleburne, Texas 76033
https://www.fortifiedsafetyconsultant.com/
NIOSH Mining
The National Institute for Occupational Safety and Health (NIOSH) Mining Program's mission is to eliminate mining fatalities, injuries, and illnesses through relevant research and impactful solutions. In our current research, we are working hard to reduce miner overexposure to hazardous dust and diesel contaminants, reduce miner overexposure to noise, remediate risk factors for musculoskeletal disorders, eliminate fatalities and injuries caused by mobile and stationary equipment, eliminate fatalities and injuries caused by rock falls and damaged ribs, and reduce the risk of mine disasters. We value relevance, impact, excellence, integrity, innovation, and collaboration as we join our stakeholders in fostering an industry of safe mines and healthy miners.
626 Cochran Mill Rd
Pittsburgh, Pennsylvania 15236
ASFE Fleet Solutions
ASFE Fleet Solutions sells and maintains fire suppression and clean cab air systems for off road heavy equipment. Our highly trained technicians and our partnerships with AFEX, Ansul, Amerex, Enforcer, and Sy-Klone ensure your assets are protected at the highest possible standards.
1307 Century Way
Wylie, Texas 75098
McCourt Equipment
McCourt Equipment, Inc. was founded in 1999 and has remained a family-owned and operated business for three generations.
With over 500 years of combined industry experience and over 140 employees, we proudly serve customers throughout Texas, Oklahoma, Louisiana, Arkansas, Mississippi, and Florida. McCourt is honored to represent the following world-renowned
manufacturers and suppliers of equipment, parts, and components: McCloskey International, McCloskey Environmental, Superior Industries, Lippmann, Tesab, MDS, Rapid International, Ecoverse, Major Wire, Hardox Wearparts, and Spokane Industries.
5141 West State Hwy 71
La Grange, Texas 78945
Jazz Solutions / MSHA
Jazz Solutions is proud to be working with the Mine Safety and Health Administration to provide communications and outreach support for the Miner Health Matters initiatives, including the Miner Vaccination Outreach Program. Visit our booth for information about these programs or email our communications and outreach lead, Michael Fetters, at james.fetters@jazzsol.com for more information.
20745 Williamsport Place, Suite 320
Ashburn, Virginia 20147
United States
The University of Texas at Austin - Health and Safety Training Center
DOL MSHA grant-supported training for miners
3220 Read Granberry Trail
Rm 1.146
Austin, Texas 78758
TASSCO
TASSCO exceeds the expectations of our customers by offering value added solutions that reduce costs and lead times. We are a leading supplier of innovative, high quality, & cost effective abrasion & impact resistant material handling solutions. Strong inventory levels partnered with our manufacturing capabilities allow us to respond quickly with the the most cost effective abrasion and impact resistant wear solutions. We offer a highly experienced technical sales, field service, and sales support team that is committed to understanding your material handling processes and developing a solution that meets your requirements.
P. O. Box 101808
BIRMINGHAM, Alabama 35210
Occupational Safety and Health Administration
The Occupational Safety and Health Administration is a large regulatory agency of the United States Department of Labor that originally had federal visitorial powers to inspect and examine workplaces.
Wolf Creek Training
We provide MSHA training as well as consulting services.
You can reach Buzz at 918-471-8079 or wolfcreektrainers@hotmail.com
Simformotion™ LLC
Simformotion™ LLC —a leader in heavy equipment simulator training solutions—is the licensee for Cat® Simulators for Caterpillar Inc. Developed with Caterpillar operator experts and authentic Cat® controls, the simulators help organizations dramatically lower costs and address initiatives such as safety and production. Cat Simulators are chosen as training solutions in markets such as mining, construction, forestry, government; and trade, tech and vocational schools. In addition, Simformotion offers exclusive turnkey training curriculums; and is a reseller for many other training experiences, including simulators and VR.
ISN Software Corporation
Established in 2001, ISN® is the global leader in contractor and supplier management. We support nearly 700 Hiring Clients in capital-intensive industries to help manage over 75,000 contractors and suppliers with operations in more than 80 countries. ISN is headquartered in Dallas, Texas with additional offices in Calgary, Sydney, London, Dubai, Los Angeles, New York, Toronto, Mexico City, Perth and Auckland.
ISN takes pride in leading efforts to improve the efficiency and effectiveness of contractor management systems and in serving as a forum for sharing industry best practices among our members.
Our innovative online contractor management platform, ISNetworld, is continually evolving to meet ever-changing corporate and regulatory requirements while reducing unnecessary duplication associated with traditional contractor procurement processes.
ISNetworld's dynamic and configurable functionality allows Hiring Clients to measure the key performance metrics relevant to them, promoting transparency, clear communication and sustainable operations. ISN provides an opportunity for Hiring Clients to improve their risk management processes and connect with safe and reliable contractors. By identifying contractors and suppliers who meet both client-specific and regulatory standards, Hiring Clients are able to drive tangible and sustained performance improvements while strengthening their relationships with their contractors and suppliers.
For more information, visit www.isn.com or call us at +1 214 303 4900.
KPA
KPA provides Environment, Health, and Safety (EHS) software, consulting, and award-winning online training to help organizations stay compliant with state and federal regulations and maintain a safe and productive workplace. The KPA EHS software platform is easy to use, highly configurable, and designed for a mobile workforce, which encourages broad adoption and an improved culture of safety across the organization.
SKC Inc
SKC sampling solutions and expertise support your essential mission to protect worker health and safety. Our science has served OEHS professionals for 60 years with best-in-class pumps, media, passive and size-selective samplers, noise instruments, surface/dermal tests, and outstanding support. SKC is SCIENCE. SERVING PEOPLE.
https://www.skcinc.com/
Dan Keener
dkeener@skcinc.com
Gellco Clothing & Shoes
Gellco Clothing & Shoes has been Oklahoma's leading provider of Safety Footwear for over 60 years. Gellco offers corporate programs for any size company, whether you have 5 or 5,000 employees. Corporate Program features services such as expert face-to-face customer service, the largest selection in Oklahoma, Company discounts, simple and flexible invoicing, generous warranties, reporting capabilities, On-site Mobile Truck Service, and online services. Gellco offers hundreds of styles from 25+ name brands with state-leading customer service and industry expertise.
www.Gellco.com
1200 S Agnew Ave
Oklahoma City, OK 73108
405-232-4445
Smay@Gellco.com
Two Eight Drilling & Blasting
Experience is Key to our Success and Client Satisfaction
Drilling, blasting, and risk go hand-in-hand, and projects are constantly dealing with challenges that arise from budget, schedule, and staffing limitations.
Our average employee averages at least 7+ years.
We are constantly training based on evolving demands.
Consistently provide the highest quality of work.