2020 Exhibitor Layout
Exhibitor List
#107 - Flexco
#123 - G.W. Van Keppel Co
#201 - Okada America
#203 - Vector Solutions
#206 - SGS Galson
#207 - Predictive Compliance
#208 - RKI INSTRUMENTS, INC.
#209 - ITouch Lab BY MD LLC
#212 - ASFE Fleet Solutions
#216 - EAGLE MINE SAFETY
#218 - EAGLE MINE SAFETY
#222 - Matrix Design Group
#223 - RMC Engineering
#229 - Simformotion™ LLC is the licensee for Cat® Simulators for Caterpillar Inc
#300 - Perry Weather
#308 - Sauls Seismic
#309 - GMCO Corporation
#311 - OMTI
#313 - SafeRack
#315 - National Safety Council
#322 - Lee Mechanical Contractors, Inc.
#323 - Russell & Sons Construction
#326 - Oklahoma Dept of Mines
#327 - Vibra Tech Engineers
#328 - AP Performance
#410 - Mustang International
#412 - Safety Council of the Texas Mid-Coast
#201 - Okada America

Hydraulic Hammer and Pedestal Boom Manufacturer, Hydraulic Hammer repair facilities
10 N caddo St 175
Cleburne, Texas 76031
(678) 699-7778
#209 - ITouch Lab BY MD LLC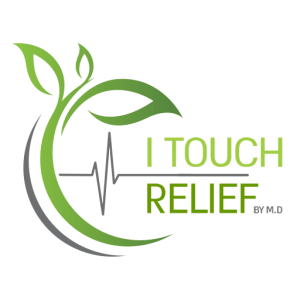 ITouch Lab BY MD LLC
15800 Spectrum Drive m
Addison, Texas 75001
(682) 202-0330
#300 - Perry Weather
Perry Weather is a weather technology company specializing in OSHA air quality monitoring, lightning detection/notification, and severe weather warning.
3720 Canton St
Suite 101
Dallas, Texas 75226
(281) 757-1175
#123 - G.W. Van Keppel Co
G.W. Van Keppel Co services the aggregate industry with safety equipment, oem, and aftermarket parts throughout the central US. With 16 locations in 8 states.
4210 FM 482
New Braunfels, Texas 78132
(573) 999-2000
http://www.vankeppel.com
#206 - SGS Galson
World leader in Industrial Hygiene Analysis and Monitoring Solutions. MSHA self compliance kits, home free pump loam program, smart sense real time monitoring, and equipment rentals.
SGS North America Inc.
10300 Town Park Drive, 3rd Floor
Houston, Texas, 77072
t: +1 281 479 7170
#311 - OMTI
Oklahoma Miner Training Institute (OMTI)
Each year the Annual Oklahoma Mine Health and Safety Conference is sponsored by the Oklahoma Miners' Training Institute to provide the mining industry with greater health and safety awareness.  Topics fOR conference workshops address Respirator Use, Electrical Safety, Work Place Examination, Bloodborne Pathogens Update, Powered Haulage Accident Prevention, Contractors working in Mining Operations, Safety Equipment Demonstrations, Drugs in the Workplace, Stress in the Workplace, and Waste/Stockpile Safety.
Web: http://mines.ok.gov/oklahoma-miners-training-institute-omti
#315 - National Safety Council
The National Safety Council is a 501 nonprofit, public service organization promoting health and safety in the United States of America. Headquartered in Itasca, Illinois, NSC is a member organization, founded in 1913 and granted a congressional charter in 1953.
#412 - Safety Council of the Texas Mid-Coast
The Safety Training Council of the Texas Mid-Coast is a 501(c)3 Non-Profit training and education facility located in Port Lavaca, TX. SCTMC delivers safety training, site specific and contractor specific safety training and equipment training.
3731 State Hwy. 35S
Port Lavaca, TX 77979
Phone: 361.552.7823
#308 - Sauls Seismic
With forty years of experience, we specialize in a broad range of seismic and environmental services designed to ensure compliance and optimize performance associated with blasting activities in the mining, aggregates, pipeline and construction industries. Remote monitoring systems include vibration monitoring, water quality/flow, rain gauges, weather stations, lightning detection, and displacement/crack gauges. Seismic services include preblast/preconstruction inspections, consulting, expert testimony, damage claim investigations and public relations programs.
http://www.saulsseismic.com
sales@saulsseismic.com
830-569-9057
#309 - GMCO Corporation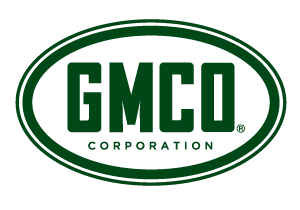 GMCO Corporation is a 55 year old company that supports both public and private sector organizations in Colorado, Nebraska, New Mexico, Arizona and Texas. We provide dust control/road stabilization products and services for mining, military, landfill, oil & gas, farm & ranch and government organizations.
http://www.gmcocorp.com
lturner@gmcocorp.com
214.897.9118
#222 - Matrix Design Group

Matrix Design Group LLC is the safety and productivity technology leader for underground mining and industrial applications with its innovative product line. Matrix designs, manufactures and sells innovative technological products that help keep people safe. Originally focused on the underground coal mining industry, Matrix has expanded into new industrial markets in the United States and globally.
Website: https://www.matrixteam.com/
Mailing Address: Matrix Design Group, Products Division, 3299 Tower Dr, Newburgh, IN 47630
Phone Number: (812) 490-1525
Email: sales@matrixteam.com
#212 - ASFE Fleet Solutions
All State Fire Equipment aka ASFE Fleet Solutions sells and services fire suppression systems for heavy equipment. We are authorized distributors for Ansul, AFEX and Amerex. We are also authorized distributors for Sy-Klone. The Sy-Klone product line provides a solution for a cleaner engine and cleaner cab air.
Ken Damon - Vice President
Robert Gentry - Director of Business Development
1307 Century Way
Wylie, Texas 75098
https://www.allstatefireequip.com
#223 - RMC Engineering
We make a ground operated hatch cover for dry bulk tankers keeping the operators off the top of the tanks.
255 mayock road
Gilroy, California 95021
#208 - RKI INSTRUMENTS, INC.

Manufacturer of portable and fixed systems gas detection equipment and sensor technology. Product lines include watch style single gas monitors, smallest single gas combustible, smallest 4-gas monitor, unique 5 sensor sample draw with 100% volume methane range, and versatile 6 gas portable with over 250 configurations. Long list of detectable gases and ranges.
Web: http://www.rkiinstruments.com
33248 Central Ave.
Union City, CA 94587
james@rkiinstruments.com
#322 - Lee Mechanical Contractors, Inc.

Lee Mechanical Contractor was created in 1985 to fill the demand of the industrial market for mechanical maintenance. Since then, Lee Mechanical has evolved into a truly full service mechanical contractor with the unique capabilities of design/build services, professional contracting services and a comprehensive fabrication shop. Our contracting expertise ranges from construction management in the role of general industrial contractor of major projects to subcontract installations. Lee Mechanical's experienced engineers, management staff and skilled tradesmen are ready and capable to bring your project in on time, within budget and with the highest level of quality. Whether you choose to utilize our engineering, design, contracting, or fabrication service, you can expect to receive the total client satisfaction that you deserve.
508 PARKWAY DRIVE
PARK HILLS, Missouri 63601
Web : http://leemechanical.com
#327 - Vibra Tech Engineers

GeoSonics/Vibra-Tech Re:mote monitoring technology is the industry's first fully automated monitoring system with web-based data access. From blasting to noise to water monitoring, Re:mote saves you operational time and resources by getting data to project personnel without requiring them to spend hours in the field.Our Re:mote instrumentation is the first system to operate without an onsite operator. Developed for the mining, quarrying, construction and energy industries, Re:mote began as a blasting seismograph solution and has evolved into multiple monitoring options using various sensors. The versatile service includes blast monitoring, water level depth measurements, piezometers, crack monitors, continuous noise level measurements and more.
Vibra-Tech Engineers, Inc.
109 East First Street
Hazleton, PA 18201
800-233-6181
Contact: Kristin Ferdinand
Email: corpadmin@vibratechinc.com
#216-218 : EAGLE MINE SAFETY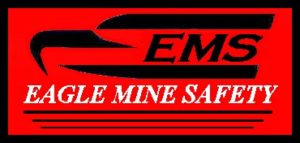 Eagle Mine Safety is and has been a recognized leader in the Mine Safety and Health field since September 2001. It's Owner & President, Steven D. Sandbrook, CMSP, has over 41 years of service and experience in the Mining Industry as a Safety Professional and has dedicated his life to enhancing the protection of people, property and the environment through leadership and understanding. Eagle Mine Safety is a Full Service Mine Safety Consulting firm supporting our great industry from providing meaningful Safety Training, Industrial Hygiene Services, Safety Culture Development, Expert Witness support and more.
#410 - Mustang International

Mustang International is proud to have expanded our focus in the world of industrial media support. One specific industry we have been pleased to work with more in recent months is the mining industry.
MSHA is a Federal agency regulating (encouraging) safety in mining. They mandate that each mine has site-specific safety training. For Mustang International, we are well-positioned to help with this as more and more mines are opting for video training to meet this requirement.
However, Mustang International is capable and ready to work on more than just site-specific training.
http://www.mustangintl.com/
#203 - Vector Solutions
Convergence Training, a Vector Solutions brand, is an award-winning producer of online safety training and learning management tools for the mining, manufacturing, pulp and paper, and general industry, with a specialization in delivering 3D modeling and course animation. Together with the RedVector brand, it offers over 4,000 eLearning courses, mobile applications, knowledge assessments, credential management, professional evaluation, asset management and SDS management with over 100 accreditations. For more information, please visit http://convergencetraining.com
4890 West Kennedy Blvd.
Suite 300
Tampa, Florida 33609
#326 - Oklahoma Dept of Mines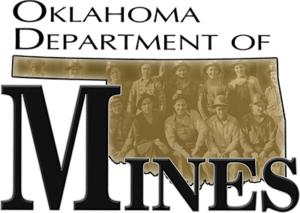 Oklahoma Department of Mines (ODM) is the state agency responsible for ensuring the reclamation of land disturbed by mining operations. The Department regulates the production of coal and non-fuel minerals. The Department is committed to protecting the right of citizens and to the promotion of mining. The Department of Mines enforces and implements various provisions of state and federally-mandated programs in health, safety, mining, and land reclamation practices associated with surface and subsurface mining.
State of Oklahoma
Department of Mines
2915 N. Classen Blvd., Suite 213
Oklahoma City, Oklahoma 73106
Phone: (405) 427-3859
Fax: (405) 424-4932 or (405) 427-9646
mines.ok.gov
#313 - SafeRack

Improve safety and productivity at truck, railcar and industrial loading terminals. SafeRack manufactures gangways and loading platforms and provides turnkey engineering, procurement and construction (EPC) services to carriers of crude oil, natural gas and liquid products. Manufactured using precision laser technology, the systems support safety compliance and offer fall protection that's durable, easy to operate and requires little maintenance. Visit the SafeRack website or call (866) 761-7225.
#323 - Russell & Sons Construction

Russell & Sons provides a wide range of contracting services, typically for projects that involve large earthmoving. Our work experience and markets include heavy civil infrastructure projects, site development for industrial and commercial projects, surface mining contracting and operational support, mine closure - reclamation and environmental, electrical power generation support services and oil & gas - site development and operational support services.
415 N. Center St., Suite 4, Longview, TX 75601
Phone: 903-758-5578 Fax: 903-238-8879
http://www.russellandsons.com
info@russellandsons.com
#107 - Flexco
Manufacture of conveyor belt fasteners, cleaners, and maintenance products Since 1907.
2525 Wisconsin Avenue
Downers Grove, Illinois 60515-4200
United States
Website: http://www.flexco.com
#207 - Predictive Compliance
Predictive Compliance is an innovation in citation management and analytics. Our system calculates the proposed MSHA penalty and effect each citation has on your bottom line. Our citation analytics allow you to determine your best course of action. Customizable citation management allows you to minimize costs and maximize the value of data, including warnings of repeat violations and needed SEC filings. Ask (and get answers!) about our NEW product: MSHA/Wise!!
1940 Blake St #302
Denver, CO 80202
303-335-7462
Simformotion™ LLC is the licensee for Cat® Simulators for Caterpillar Inc

CAT® SIMULATORS
Simformotion™ LLC is the licensee for Cat® Simulators for Caterpillar Inc. Cat heavy equipment simulators deliver dynamic training technology and outstanding safety results through the power of state-of-the-art virtual training. Training simulators help businesses dramatically lower costs; address initiatives such as safety and production; while ensuring training can be delivered anytime day or night, regardless of weather conditions. Cat Simulators are chosen as training solutions in such markets as mining, contracting, government, forestry, and trade and vocational schools.
http://www.catsimulators.com
#328 - AP Performance
Theraguns / Massage Guns
Shiatsu Massage pillows
Health products for pain managment
15822 Webelos Street
Friendswood, Texas 77546