PRESIDENT
DENNIS D. JOHNSON
32 years experience in mine safety and health, 10 years as a member of the planning committee for the Conference. Full-time Safety Compliance Manager for United States Lime and Minerals overseeing processing plants throughout the South Central US.
VICE-PRESIDENT
JAMES PITRE
30+ years in Mine Safety & Health, working for the safest coal mining company in America – North American Coal Corporation. Served voluntarily for three years on the Conference Association Planning Committee. Full-time Safety & Human Resources Coordinator for North American Coal – Caddo Creek Resources (the Marshall Mine) located south of Marshall, Texas. James enjoys spending time with his wife Lorrie, children and eight grandchildren.
TREASURER
JIMMIE D. HATCH
30+ years of experience in mine safety and health. 2 years as a member of the planning committee for the Conference. Full-time Safety Coordinator for Dolese Bros. Co., an industry leader in crushed stone, sand, and ready-mixed concrete production with numerous locations throughout Oklahoma and Louisiana.
SECRETARY
SUSAN "Suzy" PATE – Interim
Suzy is the Safety Training, Compliance and HR coordinator for OCC Civil & Mechanical, LLC., a heavy industrial servicing & civil contractor.  She has over 6 years in the industry.  This is her first year serving on the conference committee.  With an extensive background in compliance.  From the start-up of a new company's safety program, assisting with the over-all operations, conducting safety training and orientation for new hires, annual refresher safety training for all OCC employees, while maintaining compliance in all aspects of the company business.  When she's not working you can find her enjoying life at a baseball tournament or on the lake with her husband, 4 kids and 2 grandchildren.
DIRECTOR
WILLIAM "COTTON" JARRELL, C.M.S.P.
24 years in Mine Safety & Health, 1 year serving on the Conference Association Planning Committee. Safety Manager for Peabody Energy's New Mexico Services, Lee Ranch and El Segundo coal mines with 385 miners and contractors. 30 years as a volunteer fireman He is also a Life Member of the Tri-State Firemen's Association. He was recently appointed by Governor of New Mexico to the Miners' Colfax Medical Center Board of Trustees. When you don't find Cotton in a mine, you will find him enjoying his wife, children, and 5 grandbabies.
DIRECTOR
SUNNI CHRISTON
Sunni Christon, is the HR Generalist for Martin Marietta's Hunter Cement Plant, was hired at TXI in February 1998.  During her 19+ years of service at Hunter, Sunni has focused on relationship building among the employees at Hunter, the local communities, MSHA/the Department of Labor, and the local and national mining industry. As an integral part of her responsibilities, Sunni co-chairs the interactive Annual Training and trains new hires in safety and orientation.   She has facilitated and/or produced departmental safety meetings with a humorous twist.  
DIRECTOR
NATHAN BRYSON

Nathan is a Professional Trainer for International Training Consultants, officing in Dallas Texas.  For the last decade, he has been teaching equipment operators in the mining industry.  Before that, Nathan was in the Infantry Officer in the US Army.  He has numerous credentials under both OSHA and MSHA."
DIRECTOR
TROY ROBERTSON
Operations Manager, Redstone Construction Group, Arkansas18 years experience in Construction Health and Safety and 5 years in Mine Safety and Health. Full time Director of Operations for Little Rock Quarries, Redstone Construction and Asphalt Products in Little Rock, Arkansas. Served 2 years as president for the JA Holms Safety Association for Arkansas. I have been a member of the SCJMSHC planning committee for 3 years. US Air Force veteran.
DIRECTOR
MONTY TOLBERT
Currently EHS Coordinator for U.S. Silica Co. Mill Creek, Oklahoma Plants. Serves as the JA Holmes President for the South Central Oklahoma Council and has been a member of the SCJMSHC Planning committee since 2012. 39+ years mining experience in Industrial Sand and Crushed Stone. Received MSHA Approved Instructor card in 1982. Married and has 6 Children and 10 Grandchildren. Enjoys outdoor activities, such as hunting, fishing & target shooting with family.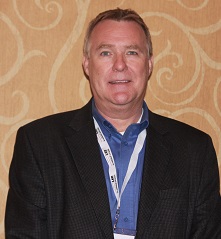 DIRECTOR
WALTER SIMPSON

Walter Simpson is the Manager of Safety, Training, and Professional Development for The North American Coal Corporation in their corporate office in Dallas, TX.  With a solid background in organizational leadership, Walter has focused his career the development and training of safety initiatives.  He is skilled in design and implementation of: 1) Human Resources policy and procedures; 2) behavioral safety initiatives; 3) site specific and company-wide leadership development; and 4) effective communications.  He received his undergraduate degree from Troy University in Alabama and his Master's in Psychology from Walden University in Minnesota. He holds certifications from the Society for Human Resources Management and the International Society of Mine Safety Professionals.