Click each location for info on Attendee
2023 Exhibitor Layout
Exhibitor List
#3 EnviroTech Services, Inc.
#5 Premier Industrial Services, LLC.
#14 Connect Work Tools
#17 Fortified Safety Consulting & Training
#24 Oklahoma Miner Training Institute (OMTI)
#25 Oklahoma Department of Mines
Oklahoma Department of Mines
Agency Mission Statement:
The mission of the Oklahoma Department of Mines (ODM) is to protect the environment of the state, to protect the life, health and safety of the miners and to protect affected citizens and their property through enforcement of state mining and reclamation laws.
Oklahoma Department of Mines
www.mines.ok.gov
405/427-3859
2915 N. Classen Blvd., Suite 213
Oklahoma City, OK 73106
EnviroTech Services, Inc.

Founded in 1989, EnviroTech Services, Inc. has a rich history of developing superior road and surface solutions to manage all environments; both natural and man-made. We are proud to lead the industry in delivering innovative soil stabilization products, erosion and dust control, as well as anti-icing and deicing solutions. Today's top leaders in public works, property management, industrial, mining, and oil & gas depend on EnviroTech for surface solutions that are highly effective and environmentally sustainable, while also being cost conscious.
EnviroTech Services, Inc.
910 54th Avenue, Suite 230
Greeley, CO 80634
800.369.3878 or 970.346.3900
info@envirotechservices.com
Connect Work Tools
Connect Work Tools offers premium attachments, hydraulic breakers, compactors, rotating grapples, and pulverizers for the construction, demolition, recycling, and mining industries in the US and Canada. In 2021, we opened a dedicated facility in Cleburne, Texas that  warehouses our vast inventory of product and support parts, and a complete product rebuild center.   Connect Work Tools is a division of Exodus Global (formerly Exodus Machines), a company with a history of exceptional engineering, manufacturing, and support for all of the quality products we produce. Connect Work Tools is a manufacturing partner for OilQuickUSA. Our sales and support staff here at Connect Work Tools looks forward to providing your company with high-quality products and outstanding customer service and support. Products you can depend on from people you can trust!
115 Commerce Blvd
Cleburne, Texas 76033
920-23-TOOLS (920-238-6657)
Oklahoma Miner Training Institute (OMTI)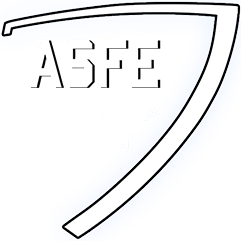 The Oklahoma Miner Training Institute (OMTI) is operated under the direction of the Oklahoma Mining Commission. OMTI provides training in all aspects of mine safety and health. Regularly scheduled classes are provided at the school and at specific locations in each quadrant of Oklahoma. Interactive online (Zoom) classes are also available every month. Training provided by OMTI is free of charge to the mining companies who hold permits in Oklahoma.
OMTI
Eastern Oklahoma State College
Baker Hall, Room 201
(918) 465-1872
Premier Industrial Services, LLC.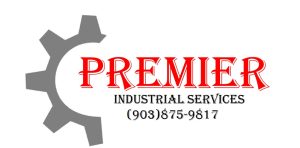 Premier Industrial Services is a Heavy Industrial Mechanical contractor company serving customers in Texas, Oklahoma, Indiana, Kentucky, Missouri and throughout the US. The strength of our company is found in our management team who have a combined 50 plus years' diverse experience in specialized backgrounds. It is this diversification that enables us to succeed in many areas of heavy industrial and construction services.
3750 S. US Hwy 287
P. O. Box 326
Corsicana, Texas 75151
Fortified Safety Consulting & Training
Fortified Safety Consulting specializes in helping businesses improve their safety performance in MSHA and OSHA industries. We offer in-person and online safety training, project safety management, workplace safety audits, CPR and first aid, respirator fit testing, fire extinguisher services and more!
616 Bellevue Dr
Cleburne, Texas 76033
https://www.fortifiedsafetyconsultant.com/