PRESIDENT
WALTER SIMPSON

Walter Simpson is the Manager of Safety, Training, and Professional Development for The North American Coal Corporation in their corporate office in Dallas, TX.  With a solid background in organizational leadership, Walter has focused his career the development and training of safety initiatives.  He is skilled in design and implementation of: 1) Human Resources policy and procedures; 2) behavioral safety initiatives; 3) site specific and company-wide leadership development; and 4) effective communications.  He received his undergraduate degree from Troy University in Alabama and his Master's in Psychology from Walden University in Minnesota. He holds certifications from the Society for Human Resources Management and the International Society of Mine Safety Professionals.  
VICE PRESIDENT
SUNNI CHRISTON
Sunni Christon, is the HR Generalist for Martin Marietta's Hunter Cement Plant, was hired at TXI in February 1998.  During her 19+ years of service at Hunter, Sunni has focused on relationship building among the employees at Hunter, the local communities, MSHA/the Department of Labor, and the local and national mining industry. As an integral part of her responsibilities, Sunni co-chairs the interactive Annual Training and trains new hires in safety and orientation.   She has facilitated and/or produced departmental safety meetings with a humorous twist.  
TREASURER
JIMMIE D. HATCH

30+ years of experience in mine safety and health. 2 years as a member of the planning committee for the Conference. Full-time Safety Coordinator for Dolese Bros. Co., an industry leader in crushed stone, sand, and ready-mixed concrete production with numerous locations throughout Oklahoma and Louisiana.
DIRECTOR
MONTY TOLBERT

Currently EHS Coordinator for U.S. Silica Co. Mill Creek, Oklahoma Plants. Serves as the JA Holmes President for the South Central Oklahoma Council and has been a member of the SCJMSHC Planning committee since 2012. 42+ years mining experience in Industrial Sand and Crushed Stone. 37 years experience in Mine Safety 7 Health. Married and has 6 Children and 10 Grandchildren. Enjoys outdoor activities & family.
DIRECTOR
DENNIS D. JOHNSON

32 years experience in mine safety and health, 10 years as a member of the planning committee for the Conference. Full-time Safety Compliance Manager for United States Lime and Minerals overseeing processing plants throughout the South Central US.
DIRECTOR
JAMES PITRE

30+ years in Mine Safety & Health, working for the safest coal mining company in America – North American Coal Corporation. Served voluntarily for three years on the Conference Association Planning Committee. Full-time Safety & Human Resources Coordinator for North American Coal – Caddo Creek Resources (the Marshall Mine) located south of Marshall, Texas. James enjoys spending time with his wife Lorrie, children and eight grandchildren.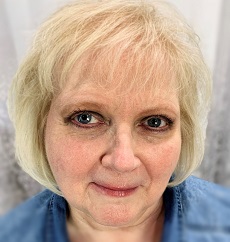 DIRECTOR
Mary Ann Pritchard

Mary Ann is the Director of the Oklahoma Department of Mines, having served in this position for 23 years.  She has been instrumental in organizing the agency to accomplish its mandates while streamlining operations.  The agency's programs include health and safety, land reclamation, mining and non-mining blasting, and the Oklahoma Miner Training Institute.  Mary Ann represents Oklahoma on the Interstate Mining Compact Commission, a national organization of states that work together on mining issues.  Most recently, she has served two years as a committee volunteer for the South Central Conference.
 Originally from Arkansas, Mary Ann first moved to Oklahoma to attend the University of Oklahoma in Norman.  She has 2 children and 2 grandchildren, all in Oklahoma City. 
DIRECTOR
Damir Hasanovic

Damir has been with the Health and Safety Training Center at the University of Texas-Austin for five years. He is the point of contact for all Texas mines and contractors, and schedules their trainings. Additionally, Damir has attended numerous Annual Refresher, New Miner and Instructor Training courses. Damir is an active supporter of the Joseph A. Holmes Safety Association, participating on the National and State level (North Texas, Central Texas, East Texas and Hill Country Councils.) Two years ago, Damir was elected as the Vice President for the Hill Country Holmes. Damir has served on the SCJMHSC Committee for the past five years.